Welcome to

Mitsubishi
WRECKERS Auckland

Professional service 5 star Insurance rating
If you're looking for Mitsubishi parts in Auckland, Belair Mitsi have a great range of Mitsubishi car parts and Mitsubishi spares.
Belair Mitsubishi Wreckers are conveniently located in Takanini, South Auckland and we provide nation-wide delivery of Mitsubishi parts.
our services

What We Do

Belair Mitsubishi Wreckers in Auckland supply high-quality Mitsubishi used parts. As leading auto recyclers, we supply only the highest quality Mitsubishi parts in NZ for nationwide delivery.
As durable and high-performance as Misubishi's are, you cant expect them to last forever. If they're ever written off or become too expensive to maintain, what happens then? Belair Mitsubishi Wreckers Auckland are experienced auto recyclers. Our strict quality control standards ensure all of our recycled Mitsubishi used parts are reliable, safe and good as new.
Looking for specific Mitsubishi Parts in NZ? Let us know what you're looking for, and we can locate it for you. Mitsubishi Wreckers Auckland has access to an extensive network of wreckers and suppliers to track down absolutely any Mitsubishi spare parts.
Belair Misti offers a large selection of Mitsubishi new and used replacement and spare parts at reasonable costs for nationwide delivery. We are preferred suppliers of Mitsubishi Parts for most technicians, panel beaters and vehicle enthusiasts in Auckland and around New Zealand.
Our friendly and professional team has up-to-date knowledge on all incoming stock and stock on hand and access to an extensive network to source the right Mitsubishi parts in NZ. Our staff can offer in-depth advice on selecting and fitting Mitsubishi parts.
New Zealand's leading Mitsubishi wreckers and suppliers.
Our Gallery

our workshop and parts

We source, quality check and supply a wide range of Mitsubishi spare parts from Mitsubishis no longer in running order. Browse our gallery to get an idea of what we stock and contact us to source the correct Mitsubishi car parts for you.

why choose us

Our Values

At Belair Mitsubishi Wreckers Auckland, we put our customers first. Our highly trained, professional and knowledgeable team has the expertise to deliver incredible customer service. We hold ourselves to a high standard of quality control and workmanship and have proven to be the most trustworthy supplier of Mitsubishi Parts in NZ.
Excellent
Customer Service
High-quality
workmanship
Most
Trustworthy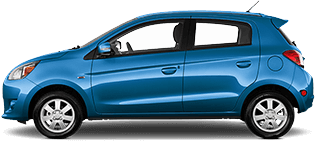 over 15 years
of experience
Belair Mitsubishi Wreckers are your Mitsubishi specialists South Auckland